Tuya™ | Your Exclusive Pillow
Regular price
RM140.00 MYR
Regular price
Sale price
RM140.00 MYR
Unit price
per
Sale
Sold out
Carefully designed to 𝗯𝗼𝗼𝘀𝘁 𝗯𝗮𝗯𝘆'𝘀 𝘀𝗹𝗲𝗲𝗽 𝘁𝗶𝗺𝗲 and 𝗵𝗲𝗹𝗽 𝗶𝗺𝗽𝗿𝗼𝘃𝗲 𝗯𝗮𝗯𝘆'𝘀 𝗼𝘃𝗲𝗿𝗮𝗹𝗹 𝗵𝗲𝗮𝗹𝘁𝗵, recommended for babies from the 𝗮𝗴𝗲 𝗼𝗳 𝟭𝟴 𝗺𝗼𝗻𝘁𝗵𝘀 & 𝗮𝗯𝗼𝘃𝗲. 
Made from 100% organic cotton

𝘀𝗮𝗳𝗲

𝗮𝗻𝗱

𝘀𝘂𝗶𝘁𝗮𝗯𝗹𝗲

𝗳𝗼𝗿

𝘀𝗲𝗻𝘀𝗶𝘁𝗶𝘃𝗲

𝘀𝗸𝗶𝗻

Silver infused surface with up to

𝟵𝟵

%

𝗮𝗻𝘁𝗶

-

𝗺𝗶𝗰𝗿𝗼𝗯𝗶𝗮𝗹

𝗽𝗿𝗼𝘁𝗲𝗰𝘁𝗶𝗼𝗻
Free from harmful substances that

𝗵𝗲𝗹𝗽𝘀

𝗽𝗿𝗲𝘃𝗲𝗻𝘁

𝗲𝗰𝘇𝗲𝗺𝗮

Provides optimum support for shoulders and neck to

𝗲𝗻𝘀𝘂𝗿𝗲

𝗽𝗿𝗼𝗽𝗲𝗿

𝗯𝗹𝗼𝗼𝗱

𝗰𝗶𝗿𝗰𝘂𝗹𝗮𝘁𝗶𝗼𝗻
Machine washable

 
 The set includes 1 Pillow & 1 Pillow Case.
Disclaimer:
All Tuya's products are infused with silver ion, which may cause reaction in certain individuals on the first week. It might cause dizziness on people with high blood pressure; headache on people who suffers from insomnia, varies with different individuals. Please note it is normal as these are the symptoms of a healing crisis. 
Share
View full details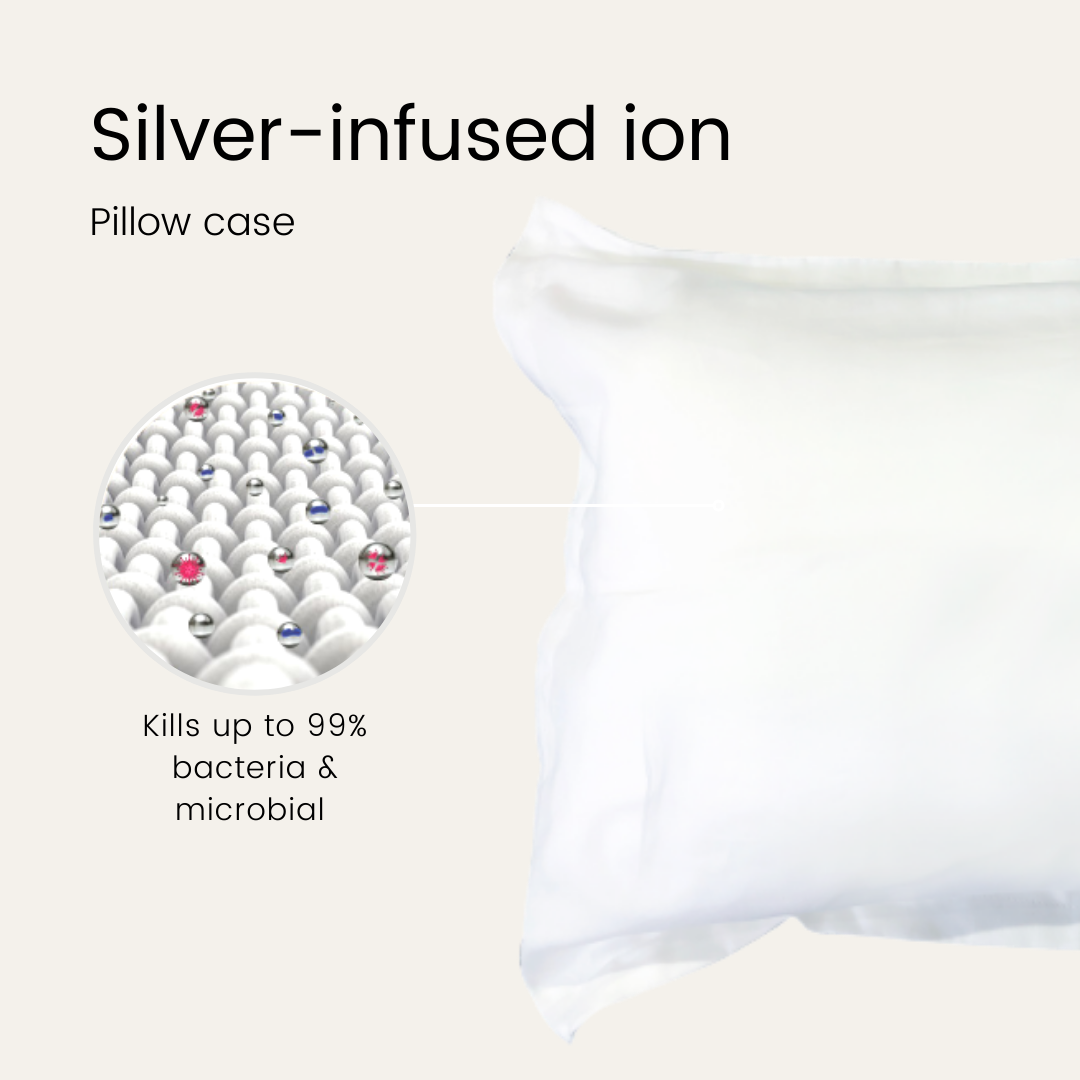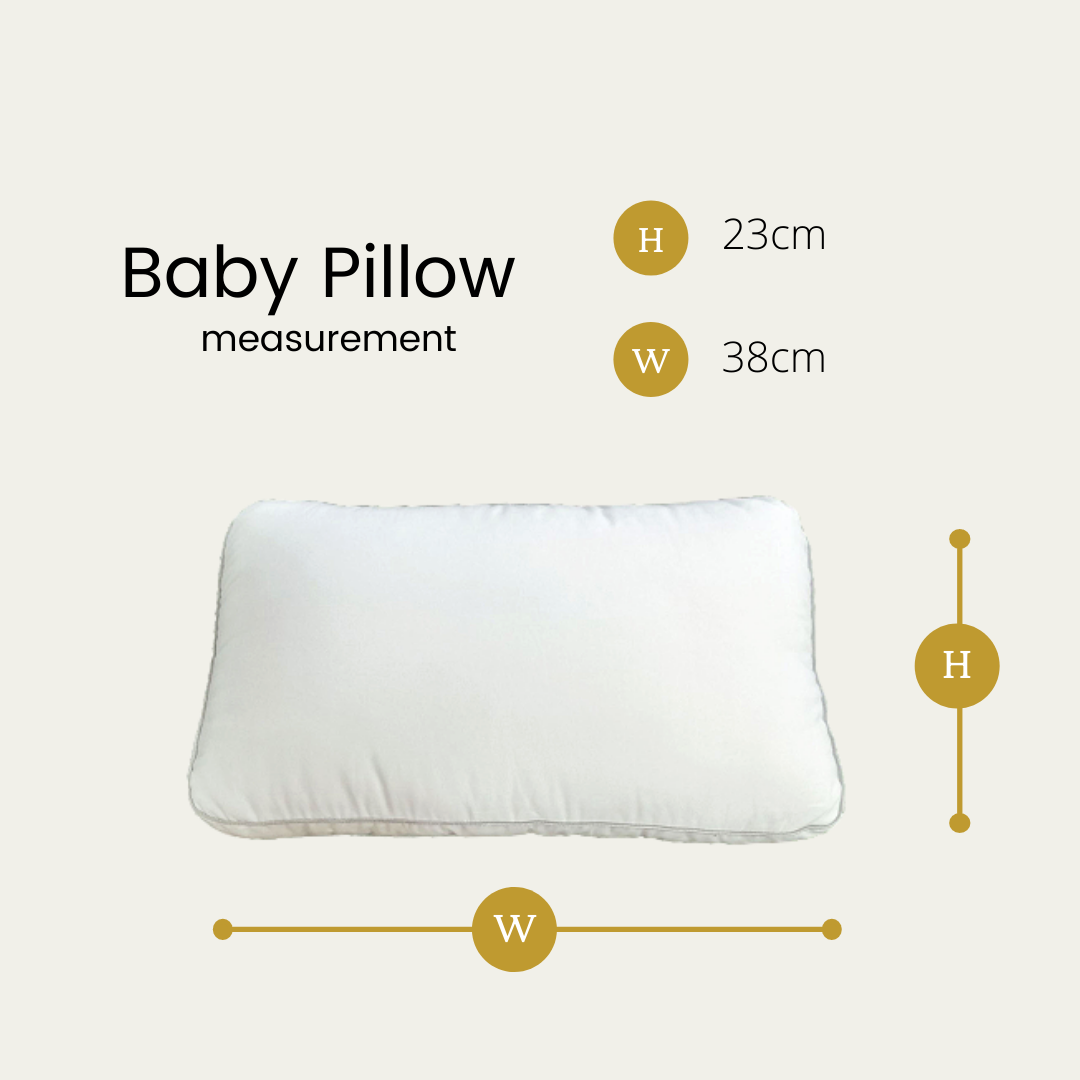 Bulk Order with Us
Are you on the lookout for quality textile products to sell to your customers? Look no further because Homie is your go-to wholesale supplier of home textile products in Malaysia. Become one of our trusted retailers today!
Contact Us